Mình thật sự ấn tượng trước những bài hòa tấu của
Secret Garden
.
Trước đây, mình từng nghĩ 1 bài hát hay là do phần lời sâu sắc của nó. Nhưng mình phải nhìn nhận lại theo 1 cách khác, phần nhạc cũng quan trọng y như vậy.
Mình thường hay làm việc vào đêm khuya, không còn những tạp âm từ tiếng xe, tiếng còi, tiếng người ầm ĩ, và nghe nhạc là một cách giải trí tốt. Chỉ có tiếng nhạc êm êm, buồn buồn như rót thẳng vào tim. Và không biết từ lúc nào, mình thích có những đêm thức khuya ngồi một mình nghe nhạc, và cảm giác như mình thấm từng ca từ, nốt nhạc của bài hát.
Secret Garden gồm hai thành viên, được thành lập cách đây đúng mười năm (1994). Trước đó, Rolf Lovland (nam) đã được biết đến như một nhà viết nhạc xuất sắc nhất của Na Uy, từng đại diện Na Uy dự thi Eurovision 1985 và đoạt giải quán quân; còn Fionnuala Sherry (nữ), người Ireland, đã biết chơi violin từ khi lên tám và đã có thâm niên 10 năm trong dàn nhạc giao hưởng.

Mười năm hoạt động, Secret Garden đã chinh phục công chúng ở 80 quốc gia khác nhau chỉ với bốn album: Songs from a secret garden (1995), White stones (1997), Dawn of a new century (1999), Once in a red moon (2002) và một đĩa tuyển tập những tác phẩm xuất sắc Dreamcatcher - The best of Secret Garden (2001).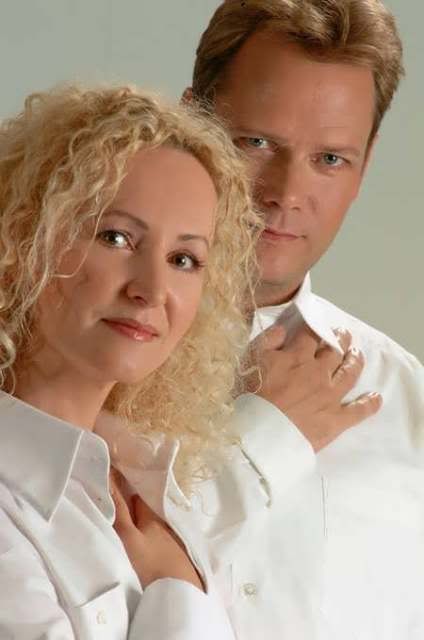 1995 - Songs From A Secret Garden




01. Secret Garden - Nocturne (3:15)
02. Secret Garden - Pastorale (3:52)
03. Secret Garden - Song From A Secret Garden (3:36)
04. Secret Garden - Sigma (3:10)
05. Secret Garden - Papillon (3:28)
06. Secret Garden - Serenade To Spring (3:17)
07. Secret Garden - Atlantia (3:01)
08. Secret Garden - Heartstrings (3:27)
09. Secret Garden - Adagio (2:57)
10. Secret Garden - The Rap (2:36)
11. Secret Garden - Chaconne (3:29)
12. Secret Garden - Cantoluna (3:34)
13. Secret Garden - Ode To Simplicity (3:53)

1997 - White Stone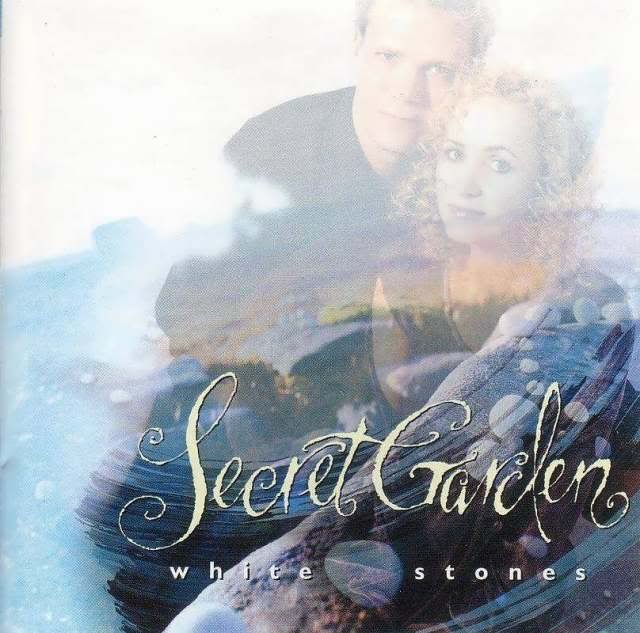 01. Secret Garden - Steps (4:02)
02. Secret Garden - Poème (5:00)
03. Secret Garden - Hymn to Hope (4:21)
04. Secret Garden - Moving (3:23)
05. Secret Garden - First Day of Spring (4:46)
06. Secret Garden - Passacaglia (3:47)
07. Secret Garden - Reflection (3:03)
08. Secret Garden - Windancer (3:43)
09. Secret Garden - Appassionata (4:26)
10. Secret Garden - Escape (3:36)
11. Secret Garden - Sanctuary (4:21)
12. Secret Garden - Celebration (3:59)
13. Secret Garden - Home (3:26)
14. Secret Garden - Illumination (4:16)

1999 - Dawn of a New Century




01. Secret Garden - Moongate (4:09)
02. Secret Garden - Prayer (4:12)
03. Secret Garden - Elan (2:56)
04. Secret Garden - Dreamcatcher (4:14)
05. Secret Garden - Sona (4:00)
06. Secret Garden - In Our Tears (4:19)
07. Secret Garden - Children Of The River (3:32)
08. Secret Garden - Evensong (4:04)
09. Secret Garden - Lore Of The Loom (3:05)
10. Secret Garden - Aria (3:59)
11. Secret Garden - Divertimento (2:39)
12. Secret Garden - Aquabell (4:15)
13. Secret Garden - Dawn Of A New Century (5:43)

The Best 1999-2000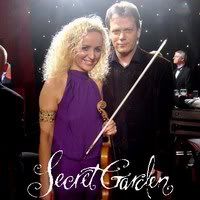 0) Nocturne
1) Moongate
2) Prayer
3) Children Of The River
4) Dreamcatcher
5) Song From The Secret Garden
6) Passacaglia
7) Steps
8) Adagio
9) Aquarell
10) Moving
11) Sigma
12) Sona
13) Elan
14) In Our Tears
15) Aria
16) Celebration
17) Down Of A New Century
18) Last Present (Sun - Mool)
19) Elan (Bonus Version)

2001 - Dreamcatcher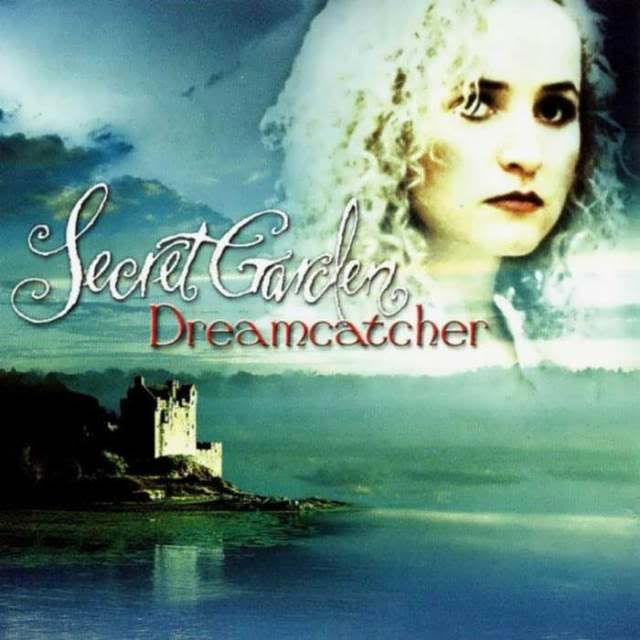 1. Nocturne
2. Prayer
3. Moving
4. Dreamcatcher
5. Sigma
6. Song From A Secret Garden
7. Sona
8. Passacaglia
9. Elan
10. In Our Tears
11. Celebration
12. Heartstrings
13. Steps
14. Adagio
15. The Rap
16. Hymn To Hope
17. Lore Of The Loom
18. Dawn Of A New Century
19. Last Present (Sun-Mool)

2002 - Once In Red Moon




01. Secret Garden - Awakening (3:55)
02. Secret Garden - You Raise Me Up (5:04)
03. Secret Garden - Silent Wings (3:42)
04. Secret Garden - Greenwaves (4:45)
05. Secret Garden - Invitation (3:59)
06. Secret Garden - Duo (3:58)
07. Secret Garden - Belonging (3:58)
08. Secret Garden - Gates Of Dawn (4:29)
09. Secret Garden - The Promise (3:21)
10. Secret Garden - Fairytale (3:27)
11. Secret Garden - Once In A Red Moon (5:01)
12. Secret Garden - Elegie (5:33)

2004 - Earthsongs




01. Secret Garden - Sometimes When It Rains (4:42)
02. Secret Garden - Fields Of Fortune (4:15)
03. Secret Garden - The Reel (3:29)
04. Secret Garden - Always There (4:49)
05. Secret Garden - When Darkness Falls (5:31)
06. Secret Garden - Sleepsong (4:55)
07. Secret Garden - Lotus (4:38)
08. Secret Garden - Searching For The Past (3:17)
09. Secret Garden - Silence Speaks (4:40)
10. Secret Garden - Daughters Of Erin (2:39)
11. Secret Garden - Half A World Away (4:43)
12. Secret Garden - Canzona (4:39)
13. Secret Garden - Sarabande (3:17)
14. Secret Garden - Grace (4:51)
15. Secret Garden - Raise Your Voice (4:16)
16. Secret Garden - Moving (3:29)
17. Secret Garden - Song From A Secret Garden (3:39)
18. Secret Garden - Nocturne (3:21)
19. Secret Garden - Elan (3:17)

2004 - The Ultimate Secret Garden




CD1:

* Song from a Secret Garden (Songs from a Secret Garden)
* Nocturne (Songs from a Secret Garden)
* Serenade to Spring (Songs from a Secret Garden)
* Swan (NEW Arrangement)
* Passacaglia (White Stones)
* You Raise Me Up (Once in a Red Moon)
* Prayer (Dawn of a New Century)
* Hymn to Hope (White Stones)
* Celebration (White Stones)
* Chaconne (Songs from a Secret Garden)
* Sigma (Songs from a Secret Garden)
* The Promise (Once in a Red Moon)
* In Our Tears (Dawn of a New Century)
* Heartstrings (Songs from a Secret Garden)
* Duo (Once in a Red Moon)
* The Rap (Songs from a Secret Garden)
* Moving (White Stones)
* Adagio (Songs from a Secret Garden)
* Hymn to Hope (NEW Arrangement)
* Song from a Secret Garden (NEW Arrangement)

CD2:

* Poeme (Live - A Night With Secret Garden)
* Pastorale (Live - A Night With Secret Garden)
* Steps (Live - A Night With Secret Garden)
* Elan (Live - A Night With Secret Garden)
* Sona (Live - A Night With Secret Garden)
* Windancer (Live - A Night With Secret Garden)
* Song from a Secret Garden (Live - A Night With Secret Garden)
* Ode to Simplicity (Live - A Night With Secret Garden)
* Dreamcatcher (Live - A Night With Secret Garden)
* Dawn of a New Century (Live - A Night With Secret Garden)

2007 - Secret Garden - Inside I'm Singing - Norwegian Edition




01. Nocturne (lyrics by Petter Scavlan, vocal by Anne Takle)
02. Thank You (lyrics by Brendan Graham, vocal by Peter Jöback)
03. The Things You Are To Me
(based on "Song from a Secret Garden", lyrics by Brendan Graham, vocal by Elaine Paige)
04. If Came The Hour (based on "Passacaglia", lyrics by Brendan Graham, vocal by Tommy Körberg)
05. Theme From The Mermaid Chair (instrumental)
06. Sometimes A Prayer Will Do
(based on "Hymn to Hope", lyrics by Brendan Graham, vocal by Tracey Campbell)
07. Song For A Stormy Night (lyrics by Brendan Graham, vocal by Steinar Albrigtsen)
08. I've Dreamed Of You
(based on "Heartstrings", lyrics by Ann Hampton Callaway, vocal by Barbra Streisand)
09. Did I Not Love You (lyrics by Brendan Graham, vocal by Peter Corry)
10. Simply You (based on "Ode to Symplicity", lyrics by Brendan Graham, vocal by Niamb Cavanagh)
11. My Land (lyrics by Brendan Graham and Alana Graham, vocal by Espen Griotheim)
12. Sortie (instrumental)
13. You Raise Me Up (lyrics by Brendan Graham, vocal by Brian Kennedy)

Fairytales Highlights From Secret Garden




01. Evensong
02. Moving
03. Sigma
04. Poeme
05. Celebration
06. Nocturne
07. Heartstrings
08. The Rap
09. Hymn To Hope
10. Passacaglia
11. Steps
12. Song From A Secret Garden
13. Serenade To Spring
14. Windancer
15. I Know A Rose Tree

Tham khảo: Gà con's Blog